Festival of Fears
Special Events
Coming Soon 2013 Schedule!!
*Events and dates subject to change without notice
Buy my new book and bring it with you to the Festival and I will sign it for you FREE!.
Click below to order your copy Today!!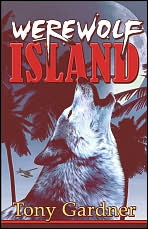 Limited amount of copies available at the Haunted Hayride
Past Events
Tiffany began her career on the stage as she appeared in plays, musicals, and operas. She got into film early into her college years playing an extra in a couple films and had her first featured breakthrough role in Troma's "Meat for Satan's Ice Box." She then went on to be the Tromette of the Month for August 2005 and appear at several conventions (including Dark Xmas 2004 and 2005) with the lovely Troma team. She has a second film being released to DVD entitled "Daughters of Blood" (which, by the way, is not a vampire film) due out in October of 2006 and will premiere at the Eerie Horror Fest. She has some more film projects being released and worked on during 2006 and 2007 that are both inside and outside the horror genre. She also has several modeling credits to her name and is soon to be a model for the clothing line, Zombie Apparel. Tiffany enjoys variety in her work and likes to challenge herself by trying to never do the same character or type of film twice. Also a trained singer, Tiffany is also working on a solo musical project. Musically, she draws her influences from the likes of Sarah Brightman, Nightwish, Tarja Turunen, Enigma, Dream Theatre, Dead Can Dance, and Loreena McKennit. For more info, visit her official website http://www.dropdeadbeauty.com or her myspace at http://www.myspace.com/dropdeadbeauty2
Star of CM2: Virgins Blood
*Events and dates subject to change without notice
Join Our Mailing List For Discount Offers and Other Great Information!
Contact Us, Special Events, Sponsors , Buy Tickets Now, Directions